As the pandemic is over, almost everyone has learnt to spend a quality time at their home. There are some fun activities that kids are enjoying and loving to the bits.
As a parent, you have to be very patient towards your child. Of course, every young parent misses going out and having fun with friends but, children miss the parents more. So, we are listing some of the fun activities that might help. Try them and let us know how your little ones feel.
1. Bake with your Baby.
I know all the kids love eating cupcakes, brownies and cookies. But, making it with your kid can be fun. Just indulge them in some way or the other and observe how they blissfully enjoy. Make them learn a few baking basics so that they can flaunt their knowledge in front of everyone.
2. Indoor picnic ideas are the best.
It is not possible to go out for picnics in every season. But, can we make it to a home picnic? Of course, we can. Just grab a white sheet, put some wood baskets here and there. make your baby relax on the sheet and enjoy a home picnic without the disturbance of ants.
Plays games with them so that they feel refreshed and happy. Make sure to create the picnic aura so that your baby doesn't feel bored.
3. Make them read books – Education with fun activities
This may sound like a boring affair but, it is not. Make your kids read books which has interesting graphics. Indulge with them in their fun activities to see how they feel. Read along with them to nurture their reading habits and enhance their English as well.
4. Family/Friends facetime can be engaging.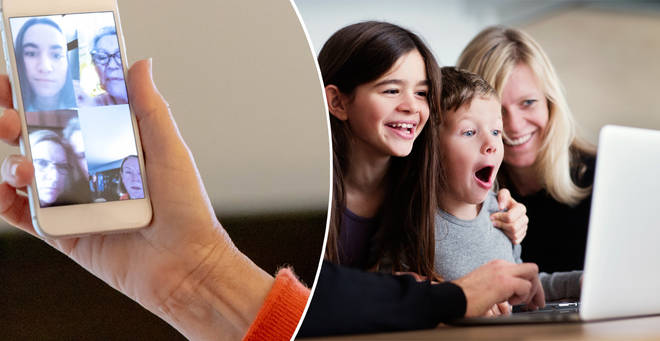 While you all are busy in doing face time with your loved ones, involve your kids too. Face timing can be interesting if all of you have fun activities in between. Make your kids dance and show off their skills like they are giving a performance.
5. Create funny Tiktoks – One of the most engaging & fun activities to do.
Quarantine has given everyone gazillions of reasons to come on TikTok and show off their talent. This is one of those fun activities that your kids will enjoy and cherish. Look at funny and skill-enhancing TikTok videos and recreate it with your little ones. Let your baby have fun during funny Tiktok sessions. You can also make them walk on a ramp to feel like a model.
Kids modeling is in trend these days. Do you think your baby is an enthusiastic model and can burn the stage ? Then KidieZone.com must be your go-to place. Make best use of this lockdown to prepare your child to get into modelling. The choice is yours. Do you want to sit home and get bored vs showcasing your kids talent and beauty to the world.
Babies are sweethearts and you can make them even more ambitious and passionate towards their favourite activity. Enrol them with Kidiezone.com to get phenomenal modelling offers for your little ones.
1626 total views, 1 today